President's Message
Welcome to 2018! Truly, there has never been a better time to achieve your career dream – from policing (RCMP, OPP, Regional), CBSA, Fire, Forces all recruiting! We have been the leader in Career Preparation for OVER 10 YEARS helping you not only pass, but GET HIRED!  The emergency services industry has never been more competitive than it is today and preparation is critical for every step in the hiring process.  So, we're ready when you are! Best of luck this year in your pursuits and if you have any questions, call me!
The desire to become a Police Officer, Firefighter, Nurse or Paramedic is a career choice that many feel deeply drawn.  Yet every year, potentially good candidates don't realize their dream because once faced with the entrance test or recruitment process, they are totally overwhelmed and unprepared.  Sadly, in an instant, their goals and dreams become unachievable.
Having faced a similar challenge earlier in my career, I discovered there were simply no truly effective resources available to help prepare me in my pursuit of a career in emergency services. I had the education but I needed the skills to pass the entrance test and interview process.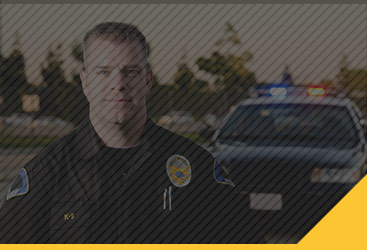 Since then, I have collaborated with active police constables on the GATB test, fire captains on the CPS test, and recruiting officers on many more emergency services prep tests to develop the Test Ready Pro (TRP) Program.   Working with a highly qualified network of professionals ensures that clients receive the best and most current test preparation support throughout the entire recruitment process.
At TRP, we know that your success depends on four elements: learning, practice, preparation and advancement ­— and it's no coincidence that these comprise our Building Blocks™ To Success! This is why the TRP Program is so powerful and so effective! When you decide to become a TRP Member you can begin preparing for your entrance test and recruitment process with access to a complete array of tools and resources. You will also benefit from our selection of Preferred Partners that provide TRP Members with valuable career development and resources at substantial discounts.
Today the TRP Program is helping hundreds of candidates prepare for their entrance tests and recruitment process. I encourage you to become a TRP Member today, so you can successfully begin realizing your career aspirations and dreams.
Sincerely,
Chris Bedwell
Test Ready Pro
January, 2018